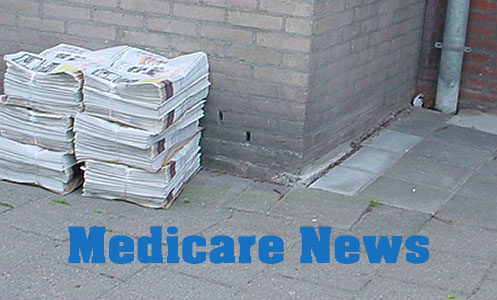 What Services Are Provided By Medicaid & Medicare?
Have you ever wondered what services are provided by medicaid or medicare? Here we will give you a brief summary of what each program has to offer.
MEDICAID: Each state has a medicaid program. The final decision on what each states' medicaid program provides is determined by that particular state, however there are federal minimum requirements set into place. The minimum service requirements are:
Inpatient hospital services
Outpatient hospital services
Prenatal care
Vaccines for Children
Nursing facilities aged 21 years of age or older
Family planning services and supplies
Rural health care clinic services
Home health care for people eligible for skilled nursing services
Lab and x-ray services
Pediatric and family nurse practitioner services
Nurse-midwife services
Federally qualified health center (FQHC) services
ambulatory services
early and periodic screening diagnostic and treatment (EPSTD)services for children under 21
Medicare
Medicare is a federal health insurance program designed to help the elderly and certain disabled Americans. There are two main parts to Medicare (A&B) and two additional parts (C&D). Below is a brief summary of what each of these parts entails.
MEDICARE PART A: Medicare part A helps cover hospital stays. This includes meals at the hospital, supplies, testing and semi-private rooms. It will also help with part-time physical, occupational and speech therapy programs deemed medically necessary. Care in skilled nursing facilities are also covered under part A. As long as you have worked 10 years or 40 quarters in the United States there are generally no monthly premiums.
MEDICARE PART B: Medicare Part B helps pay for necessary physician visits, out-patient hospital visits, home health care costs and a few other services. However, unlike Medicare part A, Medicare part B has a required monthly premium of $104.90 and an annual deductible of $147.00 and the individual is responsible for 20% after the deductible is met. The monthly premium and deductible must be met in order for Part B coverage begins, however some people may qualify for extra help paying the premiums ( you should contact your local DES office to find out if you qualify and how to apply). Here are some of the things that Medicare part B helps cover:
Canes, walkers, scooters, wheelchairs and ETC.
Physician & Nursing visits
X-ray, lab and diagnostic testing
Certain vaccinations
Blood transfusions
Renal dialysis
out-patient hospital procedures
Some ambulance transportation
immunosurpressive drugs after organ transplants
Chemotherapy
Certain hormonal treatments
Prosthetic devices
MEDICARE PART C: Medicare Part C or Medicare Advantage Plans will allow you to customize a plan based more closely upon your medical needs. These plans get private insurance companies to help provide some coverage, but coverage is based on the program and eligibility of the individual. Medicare has allowed some private insurance companies to offer plans such as HMO's ( health maintenance organizations), PPO's (preferred provider organizations), PFFS' ( private fee for service) and HSA's (health savings account) to help provide preventative or specialist services.
MEDICARE PART D: Medicare part ( prescription drug plan or PDP) is given to you by one of several different private companies offering plans that have different costs and lists of drugs covered. Part D Coverage requires a monthly premium and sometimes a deductible, and much like Part B, some people may qualify for extra help in paying Part D premiums and deductibles. All part D plans offered by private insurance companies are required not to charge more than $320 per year for your annual deductible and some insurance companies might not have a deductible. Your monthly plan premium will depend on what private insurance company you choose as well as if you get extra help from the state.