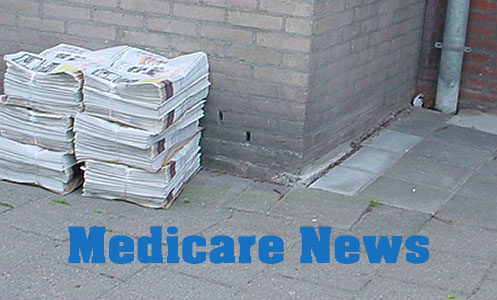 Medicare Provides Free Preventative Doctor Visit
Did you know that Medicare provides a one-time free benefit of a "Welcome to Medicare" visit with your doctor during your first 12 months of Medicare? Additionally, after the first year on Medicare one yearly "wellness" visit is provided free of charge. The purpose of these free visits is to create a personalized wellness plan designed to help fight disease and maintain the best possible health. This visit is covered by Original Medicare (Part B) and Medicare Advantage plans.
When you are getting started with your doctor and Medicare, you can prepare for your free visit by gathering together medical records (test, immunizations, etc.), your family health history and a list of any prescription drugs you are taking. Also make a note of over the counter drugs and supplements that you might take on regular basis.
During your visit, your doctor will perform a basic physical exam, as well as going over your medical and family health history. The doctor will also ensure that you are current on all recommended preventative health screenings and vaccinations, and may order further tests or screenings. You will then receive a personalized plan or checklist that covers the free screenings and preventative services recommended for you by your doctor.
Don't forget to schedule your Welcome or Annual Wellness visit with your doctor.