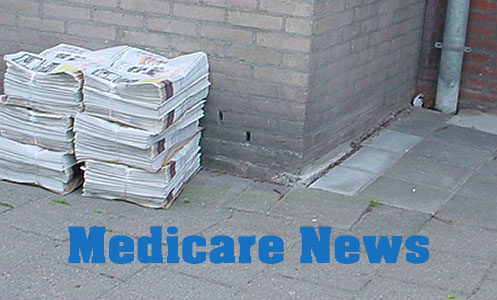 Colonoscopy Legislature aims to Save Medicare Patients' Money and Lives
Colonoscopy is a valuable, recommended screening for colorectal cancer, and recently introduced legislation aims to ensure that colorectal cancer screening is free for all Medicare beneficiaries.
Although the coinsurance and deductible for many cancer screening tests (including colonoscopy) are waived under the Patient Protection and Affordable Care Act, if precancerous polyps or small cancers are removed during a colonoscopy the procedure is reclassified as a therapeutic procedure under Medicare billing rules. This can result in an unexpected coinsurance bill for the patient.
The American Gastroenterological Association, the American Society for Gastrointestinal Endoscopy and the American Cancer Society Cancer Action Network have been advocates of a correction to confusion, which can lead to patients avoiding colonoscopy for financial reasons.
Representative Charlie Dent, R-PA, introduced the Removing Barriers to Colorectal Cancer Screening Act of 2012 waives the coinsurance and beneficiary deductible for those colonoscopy procedures where polyps or lesions are found. This important legislation could make the difference in reaching higher screening rates and reducing colorectal cancer. Removing precancerous polyps cuts the death rate from colorectal cancer in half, so these screenings are literally life-saving procedures in many cases.
According to Gregory G. Ginsberg, MD, president of the American Society for Gastrointestinal Endoscopy, "The greatest benefit of colonoscopy screening is removing polyps that are discovered during screening and by so doing, significantly decreasing the risk for later cancer development…We call upon Congress to pass this bill to fully eliminate the cost burden of colonoscopy colorectal screening by waiving cost-sharing in the event that a polyp or cancer is removed."